The new Hugh K. Leatherman Terminal of South Carolina Ports (SC Ports) is expected to be operational by March 2021, according to the latest announcement.
The Leatherman Terminal will offer increased capacity at the Port of Charleston with an additional 700,000TEU of annual throughput capacity in the first phase, while at full build-out, it will double SC Ports' current capacity by adding 2.4 million TEU in capacity.
The new terminal will be the first container terminal to open in the US since 2009.
In particular, the critical construction of the 426m wharf, which will handle up to 19,000TEU container ships with five of the tallest ship-to-shore cranes on the East Coast, has been completed, while ZMPC's cranes are scheduled to arrive later this year.
The overall site development of the Leatherman Terminal is approximately 75% complete, while the construction of the refrigerated container racks, which will enable SC Ports to handle more refrigerated and frozen goods, is 85% complete.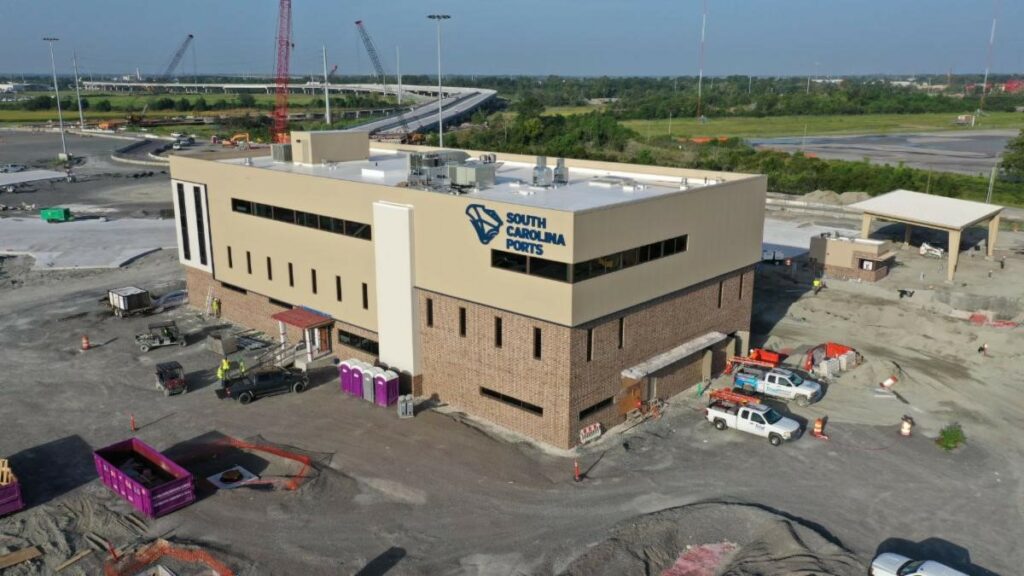 Many of the terminal's buildings, such as the Terminal Operations Building and the Vessel Operations Building, have taken shape on the site. Work on buildings and canopies is about 75% complete overall, with completion slated for late December or early January.
SC Ports is in the final year of a six-year capital improvement plan, a culmination of years of strategic infrastructure planning and US$2 billion in investments. The US$1 billion Phase One of the Leatherman Terminal complements efforts to modernise Wando Welch Terminal and deepen Charleston Harbor to 16m. These investments will enable SC Ports to handle four 14,000TEU vessels simultaneously in 2021.
"SC Ports has planned and invested to ensure the right infrastructure is coming online at the right time," SC Ports president and CEO, Jim Newsome commented.
The SC Ports' engineering team has worked with many contractors on the site, situated on the former Navy Base along the Cooper River in North Charleston, including HDR Inc., Banks Construction Co., Samet Corp., Cape Romain/McLean A Joint Venture and Cape Romain Contractors Inc.