General cargo vessel Sea Eagle, which was loaded with containers, lost stability and tumbled over during offloading operations at Iskenderun port in Turkey on 18 September.
The Turkish Ministry of Transport and Infrastructure said that the efforts to balance the ship did not yield results and, therefore, Sea Eagle sank at the berth. All crew members on board were evacuated and no loss of life or injury was reported, according to the ministry.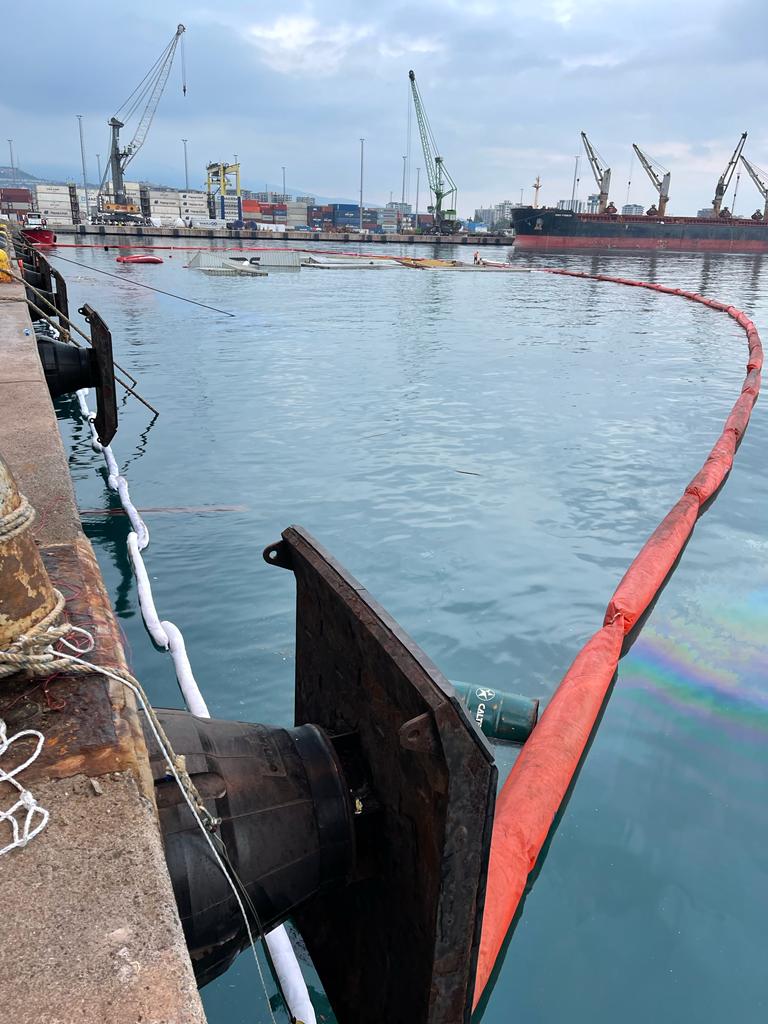 However, there was a small amount of fuel leakage observed, and necessary precautions and measures have been taken against the possibility of increasing environmental pollution.
During the incident, 24 boxes went overboard, all of which have already been removed from the sea.
The ship arrived at Iskenderun port on 17 September from another Turkish port in Mersin.
Sinking moment of the Sea Eagle in İskenderun... pic.twitter.com/mgg3VtKIMl

— focuSEA (@focuseatv) September 19, 2022